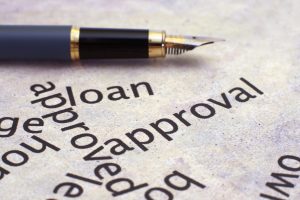 If you're considering refinancing your home, now would be a good time, before interest rates start to climb. Refinancing will enable you to lock in a new home loan at a lower interest rate to save money over the long haul. The following tips will help you make refinancing count.
Raise your Credit Score
A strong credit score will work in your favor by helping you get a lower interest rate on your new home loan. If your credit score isn't where it should be, work on pumping it up. Reducing or paying off outstanding debts, correcting errors on your credit report and paying bills on time will all help toward improving your credit rating.
Shop Around
Before selecting a mortgage lender, shop around and compare what various companies have to offer in the way of interest rates and terms. Pay special attention to a lender's APR (annual percentage rate) as it gives a more accurate picture of your monthly payments due to incorporating all expenses into the loan, including closing costs.
Pick the Appropriate Length for your New Mortgage
Consider your options for the length of your new mortgage. The most common lengths are 15 year, 20 year and 30 year mortgages. By calculating monthly payments for different mortgage lengths and seeing how they fit within your budget, you can determine which home loan would be best for you.
Select a Loan with No Penalties
Make sure your new home loan doesn't come with penalties for prepaying against the principal. You can save substantially by making extra payments on your loan, whether monthly, quarterly or annually. Your new loan should give you leeway to do so without being penalized.
Don't Be Tricked by Offers of 'No-cost' Refinancing
There's no such thing as 'no-cost' refinancing. All mortgages have closing costs. These costs can be either paid upfront or you can tack them onto your new home loan. Putting them as part of your loan package will, undoubtedly, raise your interest rates. If you're planning to stay in your home long term, you would do better paying these costs upfront.
When done right, refinancing can be helpful in reducing mortgage costs.